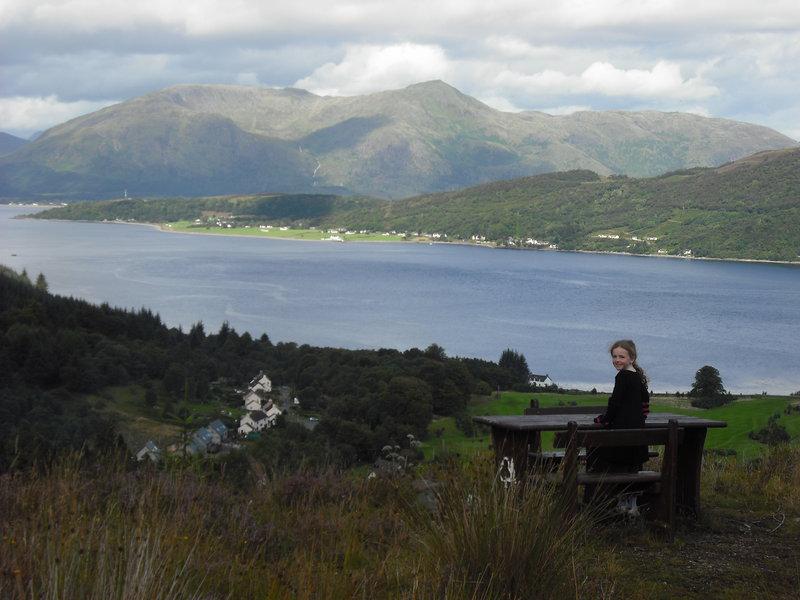 The Oban to Fort William Cycle trail seems to be one of the best kept secrets in Scotland. I only found out about it because we were staying at Kentallen right next to it. It is supposed to be a flagship trail, but there was almost no information available locally, or on the web. The trail isn't complete, but the section between Kentallen and Ballachulish is finished.
We started our ride next to the Holly Tree Hotel in Kentallen. The trail winds its way along the shores of Loch Linnhe. It emerges next to Ballachulish bridge, where you can cross over to Glenachulish. There are great view over the lake to Ardgour and Glencoe. From the end of the track it's possible to follow a forestry track from the car park in Glenachulish towards Ballachulish. The track climbs up into the glen. There are two alternatives, depending on how far up the glen you want to cycle. The track is stony in places, but quite navigable on ordinary road bikes. Be warned that the "easy" variation involves some 400ft of climbing. However, the views more than compensate for the climb!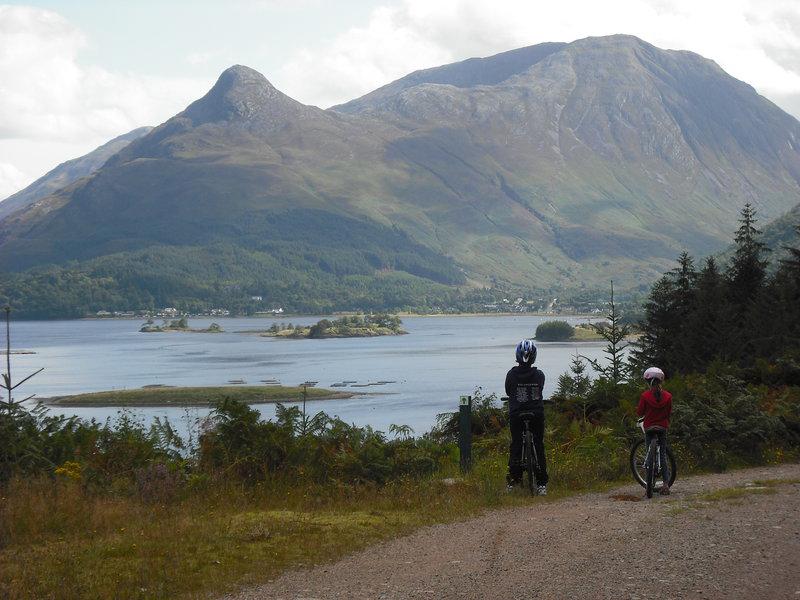 We had to cycle back to Kentallen and I was a bit concerned that the children wouldn't want to go back up the forestry track. However, they had enjoyed the descent so much, they were happy to climb back up the track again.